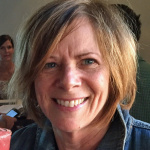 Sarah made the move from an urban Los Angeles lifestyle to beautiful Sonoma County in 1998. After being in the hair industry for over 25 years, Sarah remains passionate about hair styling, with a focus on cutting and coloring trends.
Staying current through continuous education keeps her inspired and fresh and fuels my creativity. Sassoon, Rusk and Tony and Guy have been influential workshops that have helped shaped her career.
At the end of day, making people look and feel good is really what her work is about.